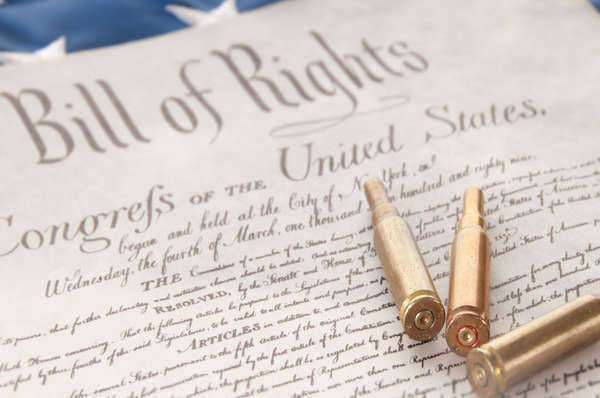 Gun control has quickly become an impassioned debate which encompasses both cultural beliefs and tangible societal implications. Since President John F. Kennedy's assassination in 1968, America has attempted to make a rigid stance on gun control by instituting an assortment of regulations on the purchase and use of handguns. As a means to reduce violent crimes in America, there have been a series of legislation passed by both federal and state governments in attempt to control the availability of handguns and other firearms. It is useful to compare the differing gun control policies of states and weigh them proportionally against their violent crime statistics. Listed below are the various gun control policies and laws instituted by state and federal governments and their subsequent effect based on gun control statistics.

Right to Carry laws
Right-to-carry laws require law enforcement agencies to issue handgun permits to all qualified applicants. Qualifications include specific criteria such as age, a clean criminal record, a clean mental history and completing a firearm safety course. In 1986, nine states had right-to-carry laws. Currently, 40 states have adopted these laws. Based on gun control statistics it is tough to determine the success of these laws because each state has it's own unique culture and landscape. In fact the numbers are so askew that there are directly contrasting gun control statistics reported by the FBI and NRA on these subjects.

Gun control statistics reported by the FBI
states with right to carry laws have lower crime rates than states without carry laws. According to FBI crime statistics:
Violent crime is 18 percent lower. Homicide is 21 percent lower. Robbery is 32 percent lower. States that approve right to carry experience a significant decline in violent crime rates directly after the law is administered. Gun control statistics reveal the following drops immediately after a right to carry law is implemented-
An 8 percent drop in murder rates
A 7 percent drop in aggravated assaults
A 5 percent drop in rapes
A 4.9 percent drop in all violent crime
A 2.2 percent decline in robberies.
The NRA will use a different set of gun control statistics to support their position for less government regulation for gun owners. The NRA states-Even with more right-to-carry states the amount of gun owners has increased dramatically since 1970. In the same time frame, the nation's murder rate has decreased 46 percent to a 43-year low, and the total violent crime rate has decreased 41 percent to a 35-year low. Right-to-carry states have lower violent crime rates, on average, compared to the rest of the country (total violent crime by 24 percent; murder, 28 percent; robbery, 50 percent; and aggravated assault, 11 percent.)
Notice the difference in wording between the gun control statistics. Each agency will use a particular state's numbers to benefit their argument. For example, a state like North Dakota has a loose stance on gun control but practically no crime; while the FBI will use a state that found success in implementation of right-to-carry laws like Florida.
The Brady Bill
The Brady Bill was implemented on February 28, 1994. Federal gun control law which required a national 5 business day waiting period on handgun purchases through licensed dealers and for local authorities to conduct background checks on handgun purchasers. Gun control statistics reveal that the Brady bill has curbed gun-related incidents
Between 1994-1997, there were 242,000 background checks that have denied prospective purchasers permission to buy a handgun from licensed gun dealers.
The Brady Bill was implemented in February of 1994. In 1997, the number of violent crimes committed with firearms had fallen 25% since 1994, while the overall number of violent crimes had declined 14%.
The Bureau of Alcohol, Tobacco and Firearms reported that 7% of armed career criminals obtain firearms from licensed gun shops

The NRA and other gun control opponents believe that numbers are misreported and misrepresented based on unclear gun control statistics in regards to background checks and a prospective purchaser's intentions. A common gun control statistic used by the NRA is-Out of the 242,000 blocked applicants only 9 were convicted of a serious crime that involved illegal purchase of a handgun.
Gun control statistics are complex by nature because of their ambiguity, and manipulative abilities. It is difficult to gauge the effectiveness of gun control restrictions or legislation solely using numbers.
Comments
comments