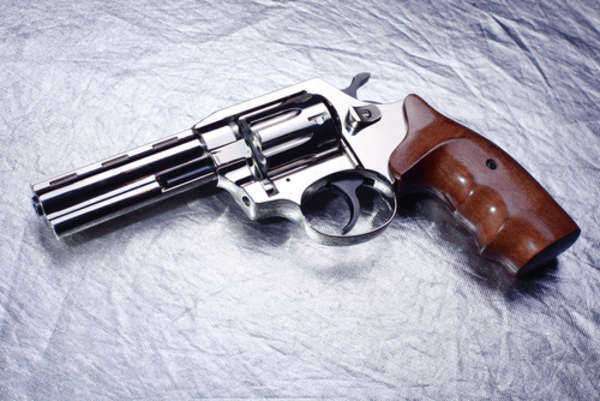 Connecticut gun laws, unlike other states, do require the registration of certain types of firearms. The majority of firearms are exempt, but all weapons that can by classified as assault weapons must be registered with the state. However, there is no permit required in the purchase of firearms, for the exception of handguns.
Under Connecticut gun laws, a person to be considered eligible for a firearm purchase must be 21 years of age, deemed as a person lawfully and otherwise capable of handling a firearm safely–as per federal statutes, laws, and regulations–and a handgun eligibility certificate for those seeking to purchase handguns. The certificate must be issued by the Commissioner of Public Safety, and there is a two-week waiting period from the date the application is submitted.
Once the application is approved, it is issued by the Commissioner of Public Safety pending receipt of a background check from the Federal Bureau of Investigations. The handgun eligibility certificate is then issued to the prospective firearms purchaser within 60 days of the commissioner have received the FBI background check. The handgun eligibility certificate is valid for up to five years from the day it is issued.
It is also required that all firearm buyers complete a safety course, as well as be finger-printed, and pay all fees associated with obtaining a firearm. The waiting period is waived for those individuals who are in law enforcement and its various agencies, members of the armed forces, and to those who hold a valid Connecticut hunting license.
Under Connecticut gun laws, there is no permit required for the possession of firearms. However, it is illegal for a convicted felon to be in possession of a firearm. Also, those with juvenile delinquency records may also be deemed as incapable of being in possession of a weapon, depending on the crime. Some of the crimes that bar past juvenile delinquents from possessing firearms include:
The illegal possession of a controlled substance.
Second-degree stalking, rioting, or unlawful restraint.
Third-degree assault.
Negligent Homicide.
Court-ordered confinement for mental illness or mental instability in the prior year.
Connecticut gun laws also prohibit illegal aliens, or those people unable to provide for proper identification as a U.S. citizen or permanent resident, the liberty to possess firearms.
A permit is not required to carry handguns, either on one's person, or in an a vehicle. However, a permit is necessary to carry a handgun, regardless if the weapon is concealed or not. Essentially, a permit is required to carry a handgun outside of one's place of residence.
The permit is required when transporting a handgun, regardless of where the person is going or coming from. According to Connecticut gun laws, a permit to carry handguns must first be obtained on the local level.
An individual can apply for the permit at the local police department or town hall. To be eligible, an applicant must be at least 21 years of age, a legal resident of the United States, must have a home or work address in the local town that he/she is applying to, and is otherwise deemed as a capable to properly handle a handgun.
Assault weapons are illegal to possess under Connecticut law, unless the firearm was acquired before 1993, and obtained registration for the weapon before 1994 from the Connecticut State Police. Assault weapons are only allowed to be in possession by those holding the necessary registration, and only at the following locations:
The owner's residence, place of business, or private property.
On the premises of sanctioned and commissioned Connecticut gun clubs.
Locations where the exhibition of an assault weapon is for educational purposes
While transporting an assault weapon between the aforementioned locations.
Comments
comments