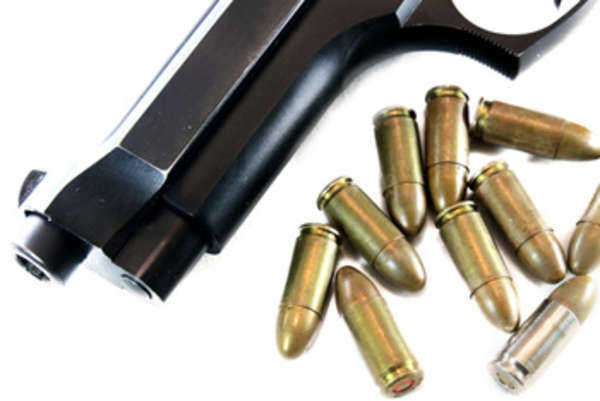 In accordance with Arizona gun laws, the registration of firearms is not necessary.
In addition, there is no requirement of permits or application for license to purchase, posses, or carry firearms. The sole exception pertains to the carrying of firearms, where a permit is needed to carry a concealed handgun.
The general guidelines for purchasing a firearm are basic: first, it is illegal to sell or transfer any kind of firearm to a minor, unless written consent by the parent or legal guardian can be produced; this also includes any kind of ammunition. Secondly, it is illegal to sell a firearm to a "prohibited possessor." Arizona law defines the term "prohibited possessor" as :
Any individual convicted of a felony which can be classified as violent and the use of a deadly force was involved. This also includes minors who have committed such an offense, within a 10 year period from the date of the crime.
At the time of possession, the individual is currently under probation due to a conviction for a felony or domestic abuse charge, or is currently under parole.
A person currently serving out a prison sentence.
A minor unaccompanied by a parent, legal guardian, or qualified hunting or firearms instructor; the exception to the rule applies to the transportation of an unloaded firearm for hunting and practicing, between 5:00am and 10:00pm, to an area where shooting firearms is allowed.
Arizona gun laws, therefore, restrict the possession of firearms in adherence to the definitions of a "prohibited possessor." Other regulations exist, such as no person will knowingly be in possession of a firearm that does not have the manufacturer's serial or has been altered or destroyed in anyway, unless a member of the appropriate law enforcement or military. The exception to this rule would be any museums or a qualified and certified person allowed to handle such firearms for educational purposes at specified institutions.
Carrying firearms, according to Arizona gun laws, is generally allowed as long as the weapon is not concealed. Of course, there are certain rules and regulations in place in order to insure a level of public safety.
No person is allowed to carry a concealed firearm in Arizona, unless the appropriate permit can be reproduced. A "concealed weapon," as defined by Arizona gun laws, refers to handgun to that is not in plain sight or easily visible. A handgun in a belt holster that is visible or carried in luggage is not considered concealed.
To qualify for a permit to carry a concealed weapon, an individual must be over 21 years of age, a resident of the state, submit fingerprints for a background check, complete a firearm safety program, and provide for the necessary fees and costs. The permit is only valid for four years, and must also be renewed every four years.
Although a permit is required to carry a concealed handgun, there are exceptions present under Arizona gun law. One restriction is that no person can carry a firearm to public events unless otherwise specified by law. This excludes events that involve hunting or similar activities. This is also extended to other public facilities, such as schools.
The exclusion regarding to schools applies only to unloaded firearms in a car or other means of transportation that is under the use of an adult; if not being operated, the firearm must not be visible and the car locked. A firearm may also be approved by a school-sanctioned program to be on the property.
Comments
comments