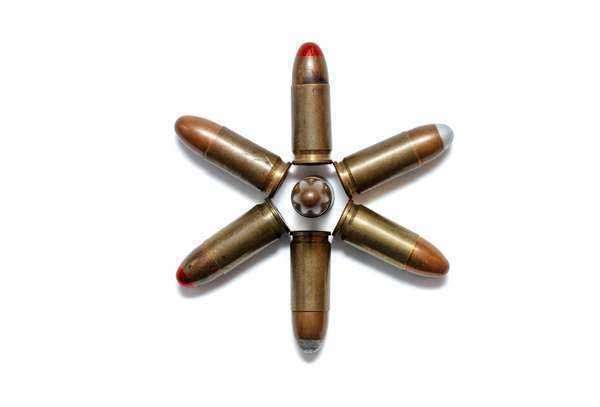 Nevada is routinely considered one of the fastest growing states in America. With a booming tourism market, one would assume the state would hold a rigorous stance towards gun control. This however, is not the case, for Nevada's stance towards guns is very lenient. The state does not require any permits or licenses for purchasing or possession.
Registration is also unnecessary according to Nevada law on guns. Like most states with casual gun control laws, a permit is only required for carrying a concealed weapon. Many politicians believe that lax gun control policy in Nevada is utterly ridiculous due to the amount of tourism, and temptation Las Vegas offers. Apparently. the violent crime statistics back this sentiment up. Year by year, Nevada ranks as the most dangerous state (or at least in the top 3) in America. Regardless of the statistic used, whether it be violent crimes, murders by firearms, assault, etc., the crime numbers for Nevada are consistently among the highest in the nation.
Nevada is considered a "shall issue state" and also allows for firearms to be carried openly or unloaded. The application process for the right to conceal is not strict, nor unique. After basic questions are filed at the sheriff's office, a course and instructional must be completed for the specific model of firearm which the applicant owns. Because Nevada is a popular attraction for tourists, the state will honor the CCL permits of many other places including Alaska, Arkansas, Kansas, Louisiana, Michigan, Missouri, Nebraska, Nevada, Ohio, and Tennessee.
Nevada has more guns sold and registered than any other state in the U.S. Is this due to the constant flow of people entering Nevada? Las Vegas is the second largest tourist attraction in the U.S.; or is it because state laws rarely impose on gun dealers? A gun dealer in Nevada does not need to be licensed to distribute. Records or transactions for sales are not mandated by law.
There is no limit on bulk purchases, amounts of ammunition, or magazine sizes. A gun dealer also does not have to comply with law enforcement; police inspections of Nevada gun shops are not allowed by state law. Many gun control activists believe the absence of regulations on dealers combined with the constant flow of tourism attribute to Nevada's bleak murder numbers. Since 2000, Nevada has had on average 27 gun related deaths per 100,000 people annually, by far the most in the US.
Constant flow of traffic into the state, combined with a lack of restrictions on gun dealers, has proven to be a deadly combination. Nevada gun shops are not regulated, background checks are not performed, and criminals or ex-convicts can easily purchase a firearm. The majority of states in the U.S. adopt a gun law either based on necessity, culture, or a mixture of the two. Nevada is unique because of a contrasting dichotomy present within the state.
Nevada's rapid growth is mostly found within Las Vegas' or Reno's city limits; while the majority outside of those urban environments are sprawling, mostly uninhabited lands. The contrast in these varying landscapes also presents a contrast in the importance of gun laws.
Comments
comments