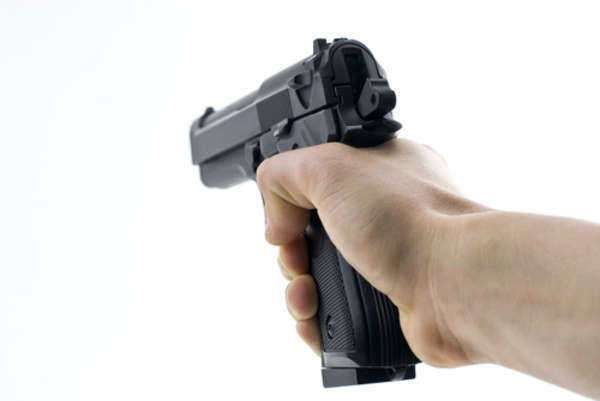 Colorado gun laws do not require the registration of any particular type of firearm. However, firearms dealers are required to keep records regarding any kind of transactions involving firearms. The records must include the party's name, age, occupation and residence, as well as any pertinent details of the firearm involved in the transaction.
An employee must also validate the date as well as provide his/her name on the record as well. The record book is to be made readily available to the authorities at any given time for inspection and investigative purposes. Many people may also be compelled to purchase at gun shows or other similar events.
However, it is illegal for gun show vendors to actually transfer firearms to prospective buyers at a gun show. The only way in which such a sale can be completed is if the vendor can obtain a background check of the buyer and get approved by the Colorado Bureau of Investigation. A qualified buyer, under Colorado gun laws, may also purchase or receive delivery of firearms in neighboring states, as long as the details of the sale comply with both states' regulations on the purchase of firearms and the person is a Colorado resident.
Like other states in the United States, Colorado law prohibit the possession of firearms to those individuals who have been convicted of a felony or of a misdemeanor pertaining to domestic violence. Generally speaking, only adults over the age of 18 are permitted to posses firearms. Minors under the age of 18 are legally permitted to be in possession of a firearm if:
The person in question is involved in hunting or sporting that involves firearms, is attending or traveling to/from the required courses or classes to be licensed in hunting or trapping, and the firearm is not loaded.
The minor is under the supervision of a parent or legal guardian at the place of residence and has permission to posses a handgun.
It is only required to obtain a permit in the case of carrying a concealed handgun, but otherwise, there is none required to carry rifles or shotguns, as long as that person is in their place of residence, place of business, or private property, and the weapon is not concealed. Unlike other states, Colorado gun laws do not consider a handgun to be concealed if it is found in an automobile, regardless of where it actually is in the car, or while engaged in hunting activities.
As long as the firearm is in the possession of the person legally allowed to carry it, it is not deemed illegal. Furthermore, the firearm must be unloaded, the exception being only for handguns. When firearms are on snowmobiles, the weapon must be unloaded as well, and also be in a case or container. Another unique feature of Colorado gun laws is that it allows for law enforcement officers to carry concealed weapons, regardless if they are on active duty or retired.
Colorado gun law requires that applicants for a permit, to carry a concealed handgun, be at least 21 years old, show proficiency with a handgun, be a legal resident of the state, and is not under any kind of restraining order at the time the application is submitted. Also, any kind of history of abusive use of alcohol or controlled substances will also render any prospective applicant ineligible.
Comments
comments