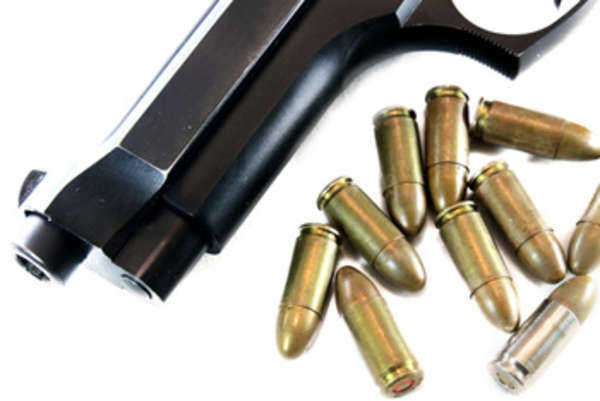 Although Virginia gun laws, may not be the most restrictive in the country, they do implement certain laws and provisions, which elevate the state from being considered as one of the least restrictive gun control policies. The purchase of all firearms requires the buyer to complete a criminal background check.
There is a $2.00 fee for residents of the state and a $5.00 fee for non-residents. The age requirement to purchase and possess a firearm is 18 years old. Minors under the age of 18 may be possessed or acquire a firearm if the transfer is between family members, or the minor is engaged in hunting or sporting activities. Handguns and assault firearms are illegal to be possessed by any minor under the age of 18.
The sale of firearms to non-residents may be subject to a maximum of a ten-day wait period, depending on when the approval of the background check is received by the dealer from the state police. Though no permit is necessary to purchase firearms in the state of Virginia, those with the appropriate handgun license may purchase more than one handgun within a month's time.
Those who do not have a handgun license must wait a period of thirty days before purchasing another handgun. There are restrictions regarding the possession and sale of a firearm to certain individuals that are deemed unqualified by state law. This includes any person with felony charge convictions, any person under the age of 29 that was convicted of charge as a minor 14 years or older that if charged as an adult, would constitute a felony, and any person acquitted of the crime by reason of insanity may not possess, purchase, or transport a firearm.
No minor of the age of 12 may use a firearm, unless under the direct supervision of an adult. An interesting restriction unique to Virginia is the restriction of semi-automatic rifles with a folding stock with the capability of holding more than 12 rounds. It is illegal to sell, transport, or possess such a shotgun. Any person that is considered an illegal alien is also prohibited to possess, buy, or transport a firearm.
The carrying of a concealed weapon is allowed only by a concealed handgun permit. The application must be submitted in writing to the Clerk of the Circuit Court of the appropriate county. The person must be at least 21 years of age and be legally deemed as able to possess a firearm to be eligible. The permit may also be issued to non-residents of the state, but must pay a fee of $100 dollars; for residents, the fee is $50. Those individuals that are disqualified to apply for a concealed handgun permit include:
Individuals that have been convicted of two or more misdemeanors within the past five years of application.

Individuals with battery, assault, sexual battery, or any kind of assault in the past three years

Individuals with a history of mental illness or substance abuse

Individuals with a history of selling marijuana or controlled substances
The open carry of a handgun is also legal in Virginia. No concealed handgun permit to carry is needed, as long as the weapon is in plain sight. The minimum age to open carry a weapon is 18 years. Open carry of a weapon in a vehicle is also permitted. It is considered illegal to conceal carry a handgun in establishments where alcohol is served for consumption on the premises. Many individuals will then carry the weapon openly in the establishment so as to not break the concealed carry statute.
The Virginia gun owner's guide also has restrictions on certain types of weapons. Machine guns are not considered illegal as long as the weapons are registered according to federal regulations, and the possession of a machine gun is not considered to be for an aggressive or offensive purpose. Failure to register a machine with the proper authorities constitutes as such a purpose. Sawed-off shotguns are another weapon that is restricted.
Sawed-off shotguns are considered to be illegal unless the weapon itself is rendered useless and incapable of being discharged. The possession of a sawed-off shotgun for any other purpose than education or keepsake is considered illegal.  The Virginia gun owner's guide defines a sawed-off shotgun as a rifle that barrel is less than 16 inches and has been modified be less than 26 inches in overall length.
Comments
comments