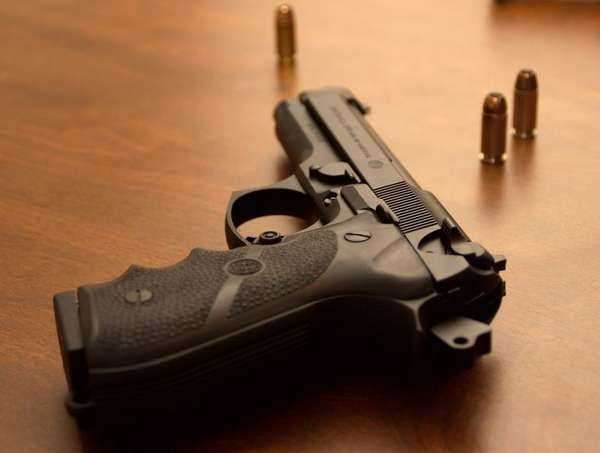 The District of Columbia gun laws are among the most strict in the United States. It is important to note that the District of Columbia has two sets of laws that regulate everything pertaining to a gun license or gun permit, and their various applications and restrictions. One code of law is imposed by Congress, as part of the D.C. Code.
This section delineates the rules and regulations regarding the purchase, possession, and the carrying of firearms. The other grouping of laws was imposed by the D.C. City Council. These laws pertain to the registration of firearms, permits to firearm owners, and also the prohibition of the purchase or sale of new handguns. Under this code of law, it is also prohibited for a person to to bring or transport any handgun through D.C.
The registration of all firearms is required in the District of Columbia. Furthermore, firearm owners are also required to obtain a gun license for any shotgun, rifle, or handgun. The purchase of firearms within the city limits are strictly restrictive to the sale and purchase of only shotguns and rifles.
The sell or purchase of handguns is prohibited by D.C. gun laws. The sell or purchase of rifles or shotguns can only be conducted by licensed dealers in D.C. The actual delivery of the weapon is contingent to the approval of the firearm's appropriate registration, which is decided by the Metropolitan Police Department.
Ammunition may only be bought or sold according to the specifications of that registered rifle or shotgun. No person is allowed to purchase ammunition for another weapon not specified with the gun permit, license, or registration.
In order to be able to possess rifles and shotguns, D.C. firearm legislation requires than an individual must first obtain a registration certificate or gun license. The registration certificates are issued by the Metropolitan Police Department. In order to be considered eligible to possess a firearm, an individual must be at least 21 years of age.
An adult over the age of 18 may be eligible, as long as the person has expressed written consent from a parent or legal guardian, as well as a signed statement of liability. Applicants are also required to have a valid District of Columbia driver's license and pass a vision test. Individuals that are not eligible to possess firearms in D.C. include:
Those convicted of a violent or weapon-related crime
Those who physically are considered unable to handle a firearm
Individuals that have been convicted of narcotics charges, been deemed as an alcoholic, required to be committed to a mental hospital, or acquitted of a crime by reason of insanity are all ineligible. Furthermore, all of the aforementioned situations must have not occurred within the past five years.
Any person that is moving to the District of Columbia must also file for registration of any firearms they may possess. The office of Identification and Records Division must be notified, and the weapons are subject to the necessary gun license or gun permit required to own said firearms. The application for registration must be filed within 48 hours of notifying the proper authority.
This does not apply to handguns, because the possession of handguns, unless registered, is illegal in D.C. Handguns in D.C. all require that they be registered before February 5, 1977. No handgun registration was available after that date. Therefore, given the nature of the statute, it is illegal to possess or transport any handgun that was not registered before the specified date. As a result, all Non-residents to the District of Columbia are prohibited from possessing or carrying a handgun.
The only exception is that the individual must provide substantial proof that the firearm in question is in possession because of a sporting or recreational activity. With regards to traveling, the authorities have, out of ease and practicality, stated that a person transporting a firearm through D.C. may do so if the individual does not stop within the city limits, the firearm is unloaded, and transported in the trunk of the vehicle.
A gun license or gun permit is required to carry a firearm. This excludes handguns, for carrying this type of weapon is illegal in D.C. All firearms must be kept within the property of the owner's place of residence or business. The firearm must be unloaded and locked with a specially designed trigger lock.
To have the gun at home and disassembled is also allowed. The only exception is when the firearm is being used for recreational or sporting events, as allowed by law. Any individual to be in possession of a firearm in which the manufacturer's name or number have been altered or removed will be considered as having committed the act, which is illegal under D.C. gun laws. It also prohibited to carry a gun within 1000 feet of a public or private school, its immediate surroundings, facilities, or structures, and affiliated programs or events.
Comments
comments