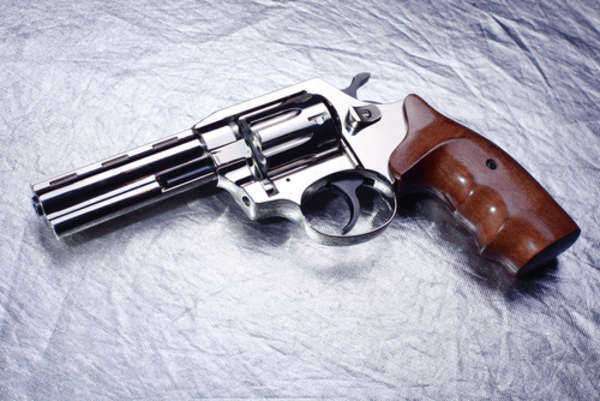 Based on violent crime statistics, North Dakota ranks as the safest state in the country. With just 2 murders resulting from firearms in 2009, one must think that the state's stance on gun control is fairly rigid. This presumption is far from reality, as North Dakota has some of the weakest gun control laws in the United States. North Dakota's basic requirements for purchase, possession, and concealment is as follows-
State Requirements
Shotguns and Rifles
No permit necessary to purchase
Registration of rifles and shotguns is not mandatory
Licensing of owners is not necessary
A permit to carry shotguns or rifles is not necessary
Handguns or pistols
No permit necessary to purchase
Registration is not mandatory
Licensing of owners is not necessary
A permit to carry is necessary only if the firearm is concealed
North Dakota has a few provisions in regards to carrying, possessing, or concealing a loaded weapon. It is illegal to keep or carry a loaded firearm in any motor vehicle, unless it is a security enforcement car, a concealed weapons permit is present, or it belongs to a member of the military. Unloaded handguns may be carried one hour before sunrise and one hour after sunset, and must be in plain sight to be considered legal. Concealed carry of a loaded weapon is only permissible after an application process is fulfilled.
Although laxity is prevalent in regards to the North Dakota law on gun control, the process for obtaining a permit to carry a concealed weapon is somewhat difficult. The application and interview process is conducted by the chief of the bureau of criminal investigation.
The candidate must demonstrate and show these various attributes to be granted a permit to conceal a loaded weapon: Must have a valid reason for carrying a concealed firearm, is not prohibited by federal law from possessing a firearm, has written approval from the chief of police and sheriff of the applicant's county, and must satisfactorily complete the bureau's application. The application includes a background check and a criminal records check.
Pending approval, the applicant must successfully complete a background investigation as well as an open book test on firearm safety. Also included in this test, is a competency exam on loading and unloading a weapon, use of safety devices, and basic functions of the weapon. Unlike most states this application revolves heavily around background checks and firearm safety. The distribution and regulating laws surrounding the gun market in North Dakota is extremely casual.
North Dakota's weakest enforcement is placed on gun shows and the distribution of weaponry. Even though it is a border state, North Dakota possesses severely limited regulations on sellers of ammunition, high-powered assault rifles, and other guns. Firearms bought at a gun show do not require a license, permit, or even a background check. There is no firearm safety instructional present at the time of purchase nor are there pamphlets given detailing the warnings associated with such a weapon.
Distributors at a gun show are not required to document their sales, nor do they have to file anything with the state. Police inspections are not allowed at a gun show, and there are no security inspections to be followed. There is no limit on bulk purchases, magazine sizes, or ammunition regulations either. Granted, the right to obtain a permit to carry a concealed weapon may be stringent, but the rules and regulations applied to a gun show are nonexistent.
The issue of North Dakota should not revolve around firearm safety or violent crime statistics. The topography of the region combined with the population density will inherently make it a safe state. Concern exists however, in the fact that there is a lack of regulation in regards to trafficking and curbing underground gun markets from forming.
Comments
comments