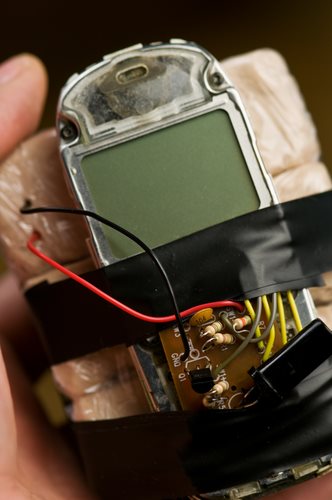 On November 5, 2012, the US Attorney's Office for the Southern District of Texas reported that Pamela Leggett of Anhuac, Texas, received 15 years in prison for her role in a conspiracy to make and possess illegal firearms and bombs. Leggett received the maximum statutory offense of 120 months for possessing an illegal machine gun and 60 months for her conspiracy to make and possess the illegal firearms and bombs.

The charges and sentencing came from an incident that occurred on July 13, 2009. A deputy sheriff was killed during the altercation.

On the morning of July 13, two utility workers came to Leggett's residence to turn off her water after she failed to pay her utility bill. She fired a gun at them and told them to get off her property—after which the workers called 911. Four police officers responded to the call and ordered Leggett to step outside. When she finally came out, they removed a weapon from her waistband.

Leggett told the officer nobody else was in the home, but they entered the house because they feared a child was in the residence. As the police entered the house, shots were fired, went through a wall, and struck one of the officers in the head. The police exited the building and had a front loader tear down a wall of the house. The police found a man with a self-inflicted gunshot to the head.

During the search of the home, police found 122 improved explosive devices, chemicals needed for making bombs, a guidebook to making explosives, an illegal rifle, a machine gun, and three silencers. Leggett admitted that she ordered most of the chemicals and parts used for the IEDs, and her fingerprints were found on tape used during the assembly of the devices.

Source: Federal Bureau of Investigation
Comments
comments