30 Caliber Weapons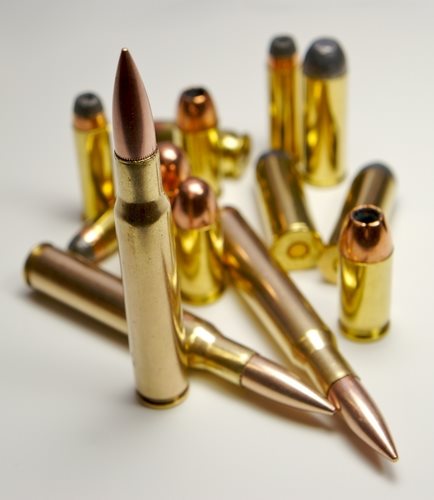 30 caliber weapons use ammunition that measures .30 of an inch. There is for example a 30 caliber semi-automatic carbine which was used by the United States military during World War II and the Korean war. The gun was used in both wars because it was fairly reliable and easy to manufacture. The smaller size of the weapon and low weight, also made it easy for military members to carry it around.
Semi-automatic weapons, such as the one used by the United States military, is a self loading weapon. By having weapons which are a smaller caliber, soldiers can carry around more ammunition, which can be vital in their success in battle. The weapon was so beneficial to troops in fact, that it was manufactured in several varieties. It was and remains one of he most popular weapons used by the United States military.
30 caliber weapons are also popular with civilians for target practice and for use in protecting ones home. The weapons are usually smaller and light weight, which makes them great for those that have little experience with larger weapons. In fact, 30 caliber weapons are often used by those that are just beginning to shoot target practice and get their firearms license.
Since 30 caliber weapons are usually small and lightweight, they are also easily concealed. In addition, these weapons can be handled by individuals that are not very strong, because there is only a small recoil when the weapon is fired.
Comments
comments