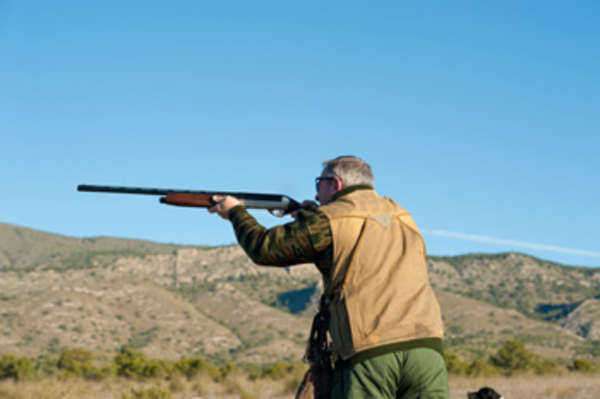 Hunting in Idaho is a process in itself prior to even taking hold of a gun. There are a number of things that must be acknowledged and completed in order to ensure the lawful hunting practices within the state of Idaho.
You must obtain any of the following licenses in order to proceed: Hunting, Fishing, Hunting/Fishing Combo, Junior, Youth Small Game, etc., which range in cost from as little as $7.25 for youth to as much as $117.25 for certain packages. A sportsman's package, for instance, includes deer, elk, turkey, bear, and mountain lion tags, archery, muzzle loader, salmon, and steel head permits.
If you prefer to hunt specific animals, you will need to purchase tags, which vary depending on the species. They include deer, elk, bear, second bear, mountain lion, second mountain lion, pronghorn, turkey, extra turkey, wolf and a combination controlled hunt tag for moose, bighorn sheep, and mountain goat. Failure to possess the appropriate tag for the animal you kill will lead to law enforcement interventions.
If you wish to trap what you've killed, you must also obtain any of the following licenses that you fall under the category of: Adult trapping, Juvenile trapping, and/or Taxidermist/Fur Buyer. You must also purchase permits which include any of the following: archery, muzzle loader, salmon or steel head, two pole, migratory bird, sage/sharp tail grouse, bear bait, hound hunter, wildlife management area, or federal duck stamp receipt. In order to begin any of the aforementioned processes, paperwork must be completed.
Be aware of the appropriate seasons in order to make your hunting experience most effective. In terms of firearms used, there is no state permit required for the purchases and usage of any rifle, shotgun or handgun. Residents may purchase any and all in the state of Idaho, though it is unlawful to sell to any minor under the age of 18 years without the written consent of a parent or guardian.
It is also unlawful for a minor under the age of 16 years to possess any gunpowder, shells, or any ammunition, except for shells loaded for use in shotguns and for use in rifles of 22 caliber or smaller, or any other similar firearms without also having written consent of their parents or guardians.
Children under the age of 12 are not permitted to be in possession of any firearms while in the fields or forests, tent, camps, or any vehicle unless they have a youth small game license or youth hunter graduate license and also accompanied by an adult licensed to hunt in the state of Idaho.
In addition it is against Idaho law for any felon or intoxicated individual to be in possession of a concealed weapon. Be advised that you must carefully understand the rules and regulations of hunting in the state of Idaho before any actions are taken. It is for the safety of every hunter as well as the preservation of these practices in the best way possible.
Comments
comments