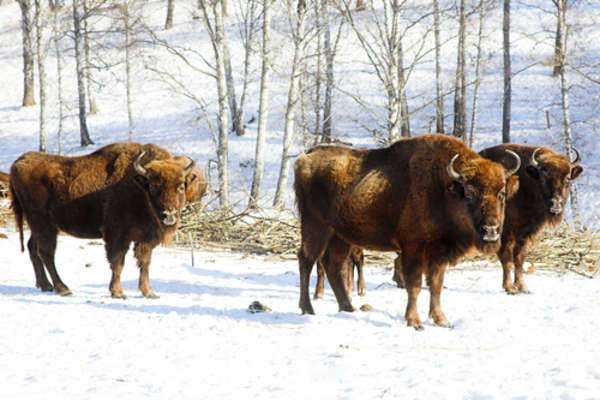 With over 50,000 acres of land, the wildlife inhabitant of the State of Delaware offers a multitude of wild game animals for hunting. To promote sustainability of the state's hunting practices, hunters must follow the local hunting laws of the state. There are laws that determine when, how, and where wild game animals are hunted.
All hunters must get temporary hunting licenses to hunt animals in a particular season. Each season pertains to what animal can be hunted at a specific time and which weapons can be legally used to hunt the creatures. Deer hunting is the most popular type of hunting in the state of Delaware however, sustainable hunting practices are of paramount importance to replenish populations every year. The killing of younger deer is more emphasized because young deer need to reach sexual maturity to reproduce. Only some of the more important laws are included in this article.
Contact the State's division of Fish and Wildlife if any additional information is needed. Hunting Licenses may be sold online on the state government's website. Otherwise, hunting licenses are sold at any retailer that sells hunting and fishing equipment.
Delaware's hunting laws are primarily concerned with the preservation of limited wildlife in the small state. This accounts for the intent behind most hunting legislation in the State of Delaware. Laws in Delaware aimed specifically at maintaining the fair chase crucial to ethical hunting render the use of a trap unlawful for most hunting most animals.
Drugs and poison are not legal means of hunting as well. Shotguns must be no larger than 10 gauge to ensure a humane death for hunted animals. Hunting at night is illegal for all non-nocturnal species. Hunting out of season or without a license, or killing more than the daily limit.
Disturbing animal nesting is also illegal. Hunting seasons are based primarily on the type of animal hunted and the method used to harvest game. Delaware law favor the use of less advanced hunting weapons like Muzzle loaders, bows and crossbows, and shotguns. Use of hunting Rifles is generally not legal.
Deer Hunting Seasons in the State of Delaware
The bag limit per hunter is 4 which consists of 2 does and 2 antler less deer with a license tag.
Archery Season: September 9, 2009 – January 31, 2010 (note: Hunter orange must be worn during all deer and muzzle loader seasons)
October Muzzle loader: October 9-17, 2009
October Antler less: October 2, 3, 19, 23, 24, 26, 30 & 31, 2009
November Shotgun: November 13 – 21, 2009
December Antler less: December 12 – 19, 2009
January Handgun: January 2 – 9, 2010
January Shotgun: January 16 – 23, 2010
January Muzzle loader: January 25 – 30, 2010
Muzzle loaders and Handguns may also be used during the shotgun seasons. Scopes on these weapons is legal; however, simultaneous possession of a shotgun and a handgun is illegal.
Small Game Hunting Seasons (2009-2010)
Eastern Gray Squirrel: September 15, 2009 – February 6, 2010 with a daily limit of 6 carcasses
Bobwhite Quail: November 23, 2009 – February 6, 2010 with a daily limit of 6 carcasses
Eastern Cottontail Rabbit: November 23, 2009 – February 27, 2010 with a limit of 4 carcasses per day
Ring-necked Pheasant (male only): November 23, 2009 – February 6, 2010 with a daily limit of 2 carcasses.
Wild Turkey: April 10 – April 30, 2010
Failure to observe any of these laws would result in fine and summons.
Comments
comments