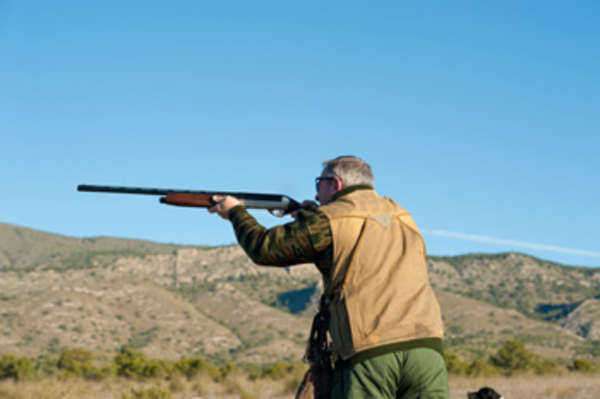 Florida is known for its unique wildlife and vast public areas in which hunting wild game of many types. Historically, hunting regulations are imposed to make hunting practices sustainable for seasons to come.
Hunting laws are also imposed to protect certain endangered game species. Public Florida hunting lands are regulated, owned, and operated by the Florida Wildlife Commission. There are over 4.4 million acres of public hunting land in the State of Florida. Florida hunting licenses are required to hunt in the state of Florida.
There are over 130 different Wildlife Management Areas in the State. All hunters are responsible for following and ensuring that other hunters respect Florida hunting legislation. There is a $1,000 reward for the disclosure of any information that would lead to the arrest of any hunting legislation violators. Hunting laws are essential to the preservation of everyone's privilege to hunt in the State of Florida.
All Florida residents born after June 1, 1975 must complete a hunter safety course to be eligible for a Florida hunting license. Children under the Age of 16 are exempt from this requirement as long as minors are under direct adult supervision.
In addition, it is illegal for any child under the age of 18 to carry a loaded firearm in Florida unless the minor is 16 years or older and is participating in legal hunting activity. Another exception to the law is that if the child is under 16 years of age, the child must be participating in legal hunting activity and under direct adult supervision.
Florida issues hunting licenses to non-residents and residents. Lifetime Florida hunting licenses are available to residents for a specific type of animal. For example a Florida resident may purchase a hunting license for the harvesting of mammals only.
There are hunting licenses specific to birds and waterfowl as well. In addition to the issuance of Florida hunting licenses, the state of Florida issues permits for the specific hunting of certain species. These permits determine when and where a game law may be hunted and expire after a determined period of time.
Florida is a great place to hunt. Hunting seasons are different in each of the three Florida Wildlife Commission subdivisions. The three subdivisions of the Wildlife commission are based on the geographic region of the state; the Northwest Zone, the Central Zone, and the South Zone. The type of hunting method implemented is also determined by specific season.
For example, Crossbow hunting is only permitted in the Northwest Zone during the period between a specific date November and a specified date in December. Each public Wildlife Management zone has its own rules as well. Private owners of large areas of land that could be used for hunting must obtain permits for that use.
It is every hunters duty to be ethical. Hunters should respect the resources that nature provides. The habitats in which hunters do their activity is very fragile. Bag limits and seasons are determined each year by the Florida Wildlife Commission. It is every Florida hunter's duty to keep informed and updated on the changing seasons.
Hunters are conservationists in their own right, if they hunt ethically. Hunting laws are enacted to protect people, wildlife, and fair distribution of game for each hunter. To enhance the sustainable practices, an excise tax used to fund wildlife restoration is collected every time someone purchases a box of ammunition or a firearm.
Comments
comments